Lucas Riccardi ('17) used Amazon Mechanical Turk to find transcribers. He paid approximately $25 an interview for interviews ranging from 25-50 minutes.
He explains: "I de-identified the audio data, uploaded them to my Google Drive and linked the files through the MTurk website. You can pick your own price – I tried to do $0.75-$1.00/min.
Here are my settings: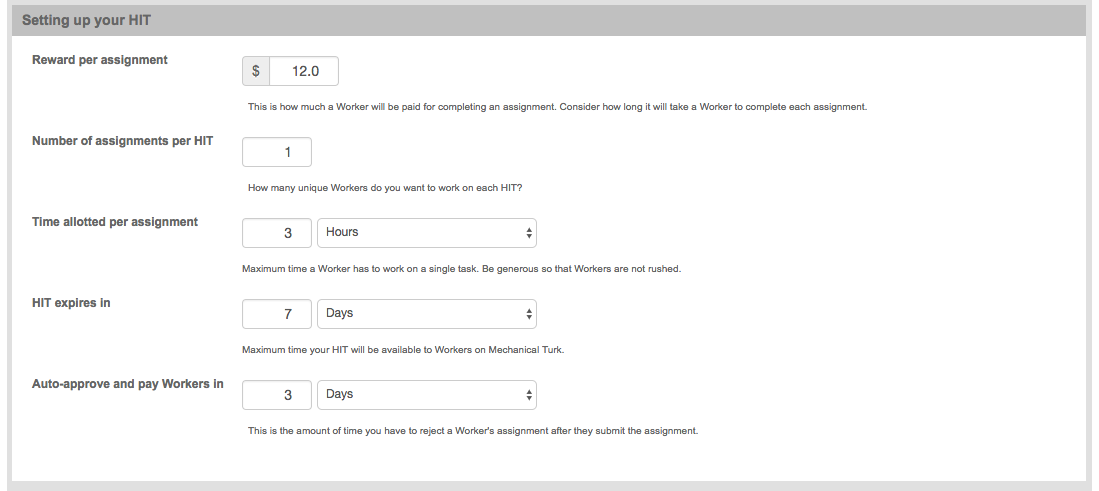 The instructions I used were:
Listen to a short video and transcribe what is said.
Do not include "hmm," "err," or "uh" in the transcription.
Do not correct for grammar mistakes but transcribe as spoken.
Use punctuation where appropriate.
Indicate different speakers with "speaker 1" or "speaker 2".